Gameplay yang inovatif, artsyle yang mengesankan dan juga konsep yang unik merupakan beberapa aspek yang patut diapresiasi dari game It Takes two. Baru saja rilis beberapa waktu lalu, game karya hazelight Studio tersebut berhasil memikat tak hanya para gamer, namun juga orang-orang secara umum. Mengambil tema game keluarga, game ini sangat cocok dimainkan bersama teman dan keluarga. Hal tersebut pun membuatnya dinobatkan sebagai Game of the Year 2021 atau dapat diaktakan sebagai game terbaik di tahun 2021.
melalui ajang penghargaan The Game Awards 2021, It Takes Two berhasil memenangkan nominasi Game of the Year yang mengalahkan sejumlah game berkualitas lainnya seperti Deathloop, Metroid Dread, Psychonauts 2, Ratcher & Clank: Rift Apart dan Resident Evil: Village. Penghargaan diterima secara langsung oleh sang game director yakni Josef Farez. Tak hanya memperoleh Game of the Year, It Takes two juga memenangkan nominasi Best Family Game atau game bertemakan keluarga terbaik dan berhasil mengalahkan Mario Pasrty Superstar, New Pokemon Snap, Super Mario 3D World + Browser's Fury, dan WarioWare: Get It Together!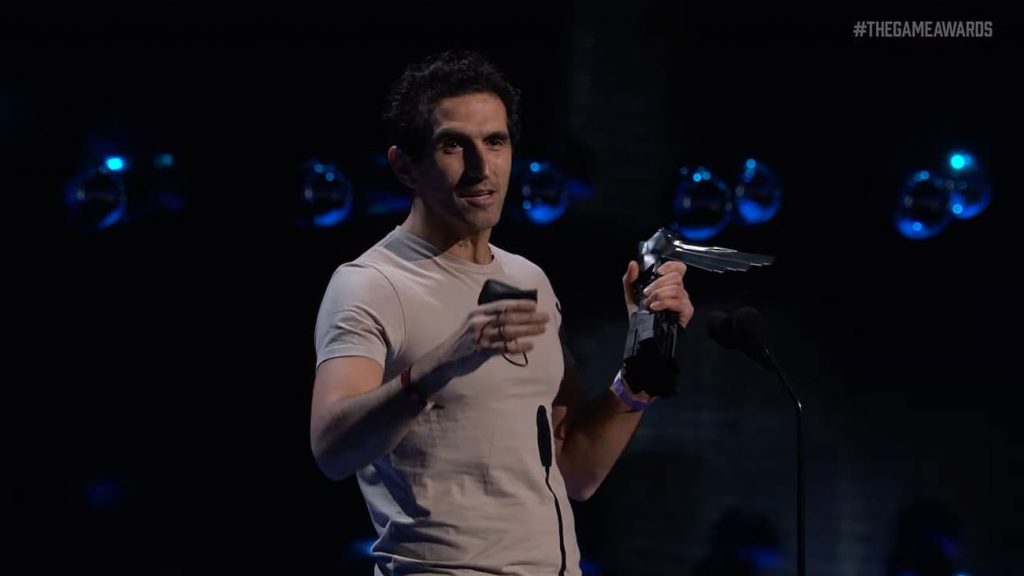 Tahun 2021 juga dapat dikatakan sebagai waktu yang cukup rumit bagi industri video game. Mengingat pendemi COVID-19 yang belum kunjung usai, banyak game yang terpaksa harus menghabiskan waktu lebih lama di tahap proses pengembangan. Meskipun begitu, hal tersebut juga sepertinya menjadi keuntungan bagi game It Takes Two yang mungkin tidak harus bersaing dengan game-game gahar semacam God of War: Ragnarok dan Horizon Forbiden West.
Game It Takes Two dalam memenangkan Game of the Year 2021 juga sebagai penanda pertama kalinya dalam waktu yang lama bahwa game keluarga dapat memenangkan game terbaik di sepanjang tahun. Sebelumnya, pemenang Game of the Year didominasi oleh game-game dengan tema dewasa seperti The Last of Us: Part II, Sekiro: Shadow Die Twice, God of War dan sebagainya. hal ini tentunya dapat menjadi standar baru bagi para developer lainnya dalam mengembangkan game yang ditargetkan untuk semua umur.
Tentu saja, menjelang tahun 2022, saat ini sudah banyak game yang mempersiapkan untuk bersaing dalam ajang The game Awards 2022 di bulan Desember tahun depan. Dengan rilisnya game-game seperti God of War: Ragnarok, Horizon Forbiden West, Elden Ring, dan Starfield, sehingga dapat diprediksi bahwa persaingannya akan lebih ketat. Hal tersebut tentunya juga dapat menjadi pacuan bagi developer untuk berusaha merilis game dengan kualitas yang paling terbaik.